Coming Soon!
Great News!
If You are interested in a Solar Container Home?
Here is the a basic tiny houme, from China.
Unlike used Shipping Container, this are brand new 2″ Fiberglass Wool Preinsulated Folding container box home!
Spec: Length 19″Ft(5.8 meters) x Height 8.2ft (2.48 meter) x Width 8.4ft(2.56 meter), about 156 SF
Weight: 2866 lbs
With 2″ thick Fiberglass Wool Insulation walls, ceiling and the floor.   The steel frame is well insulated for better weather/Earthquake/weather protection. Stronger than still build with timber frame & foam insulation.
Also With Theft proof Iron Door and Iron-Clad Barred Theft Proof Windows – sliding windows/swing open windows are all options!  Buyers can pick their own styles.
Easy to set up and move in ready with pre-installed Electrical!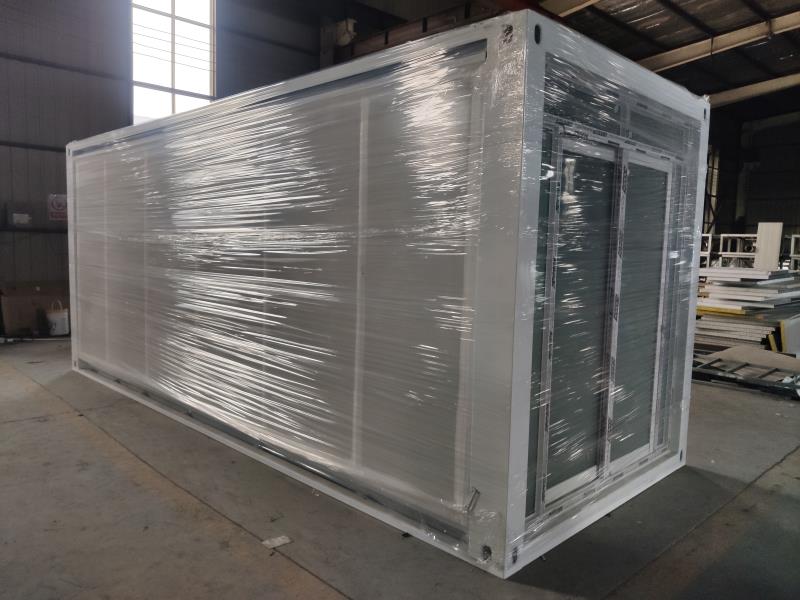 Pack your luggages and bed and move into your sweet new room in 5 minutes!
Optional solar system could be purchased together.
According to AirBNB – Solar Container Houses are popular Vocationanl rentals. They racked in more than $20K per container each year for the owners. If you know how to operate AirBNB and the container pays itself back so fast!
Inside of the Container Room, you can see the Electrical and LED Lighting Socket, a Bathroom and Kitechen. a prefab bathroom module is ready, coming in boxes besides the folding container.
Dimension: Length 6.2Ft (1.9m) x Width 3.9 ft(1.2m) x Height 7.4 ft(2.25m) = 24.18SF
All the plumbing/Draining pipes are ready underneath for a local plumber to install at the job site
To be installed in one of the folding container and use the other one as bedroom, then you will have a
AirBnb Cabin or a backyard ADU – Guess/Rental house ready! See newly added pictures