Big Round Solar Light Bulb with hook to be mounted on Pillar, Post, Fence. Garden outdoor or on your barn, your RV, your boat, where ever you like !
It's outdoor waterproof!
Turn on the light switch with 3 settings, Strong/Weak or flashing light.  Day time Charged up the battery inside by Solar Power or charged by the USB 5V input port(Can also output power to charge cell phones in emergency!)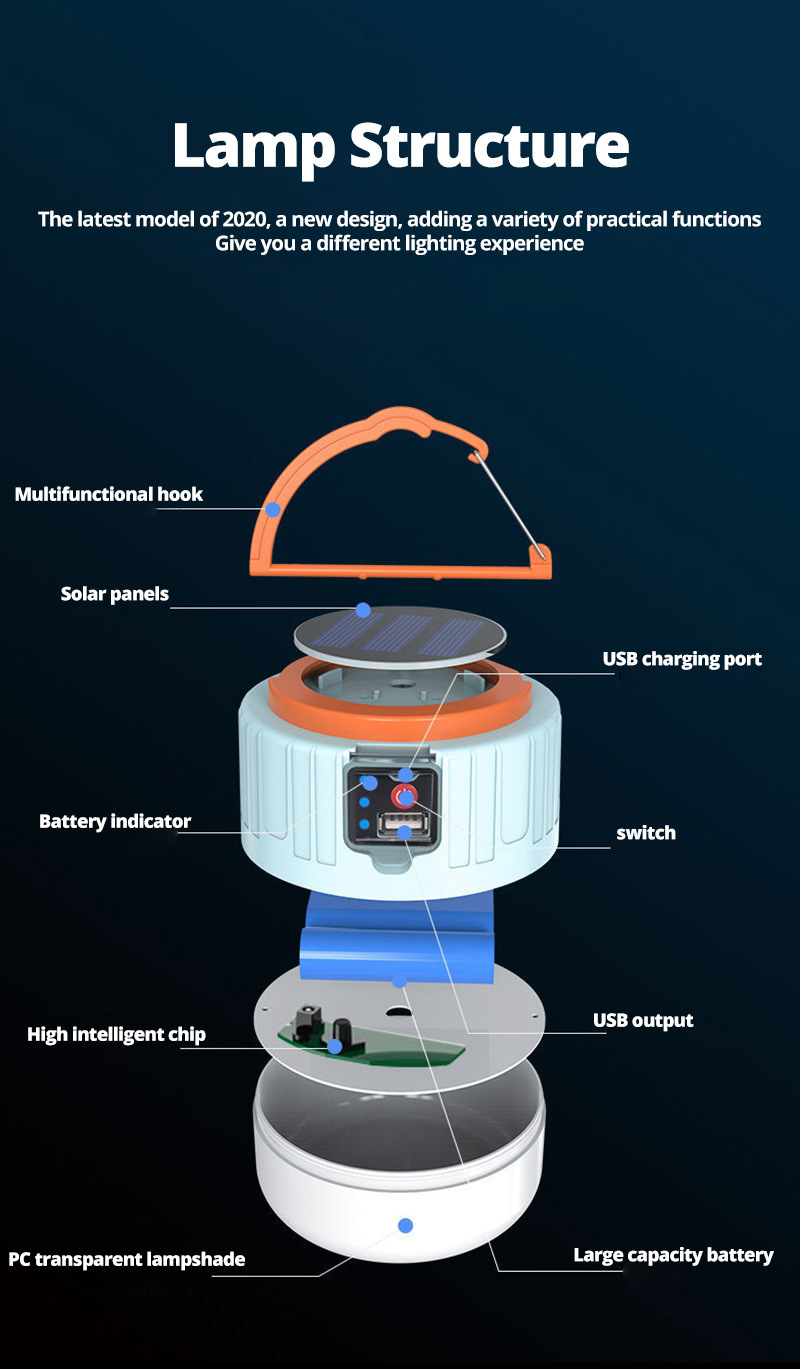 SM-248 Solar Light Bulb:
1. Dimension: 4.3″ in diameter, Height: 3.5″ + 2.4″(Hook)
2. Weight:  Net 5.2 Oz, Gross 7 Oz
3. Lithium Battery: 7,200 mAh
4.Shell Material:  Aluminum Alloy
5. Light Setting:  High/Low/Strobe
6. Input Power:  Solar Cell or 5VDC(USB import port)
7. Output: 5VDC USB output port
8. WaterProof:  outdoor IP65
To place an online order, please check out this site
https://symmetryco.com/product/sm-248-solar-bulb/
***************************************************
A tripod stand is available with a bendable metal rod to form a curve for hanging
the light bulbs in open space(Where no wall or pole supports to be found!)
It's Collapsible and easy to set up at camping/fishing outdoor sites, it comes with a Nylon Carry Bag!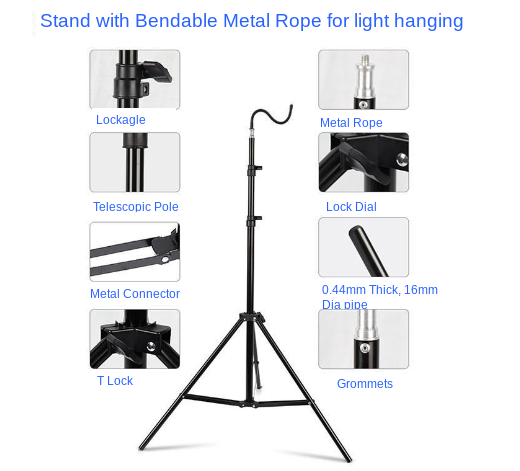 It's very versatile, can be used to hang outdoor lights or flexbile Solar Panels