Here is a conventional cooler/warm bag, reinvented as a Solar Cooker/Oven bag.
Using abundant Californian Sunny Sunlight to cook or heat Pizza etc. frozen foods.
Also the top lid cover can help to reflect more light into the "Oven"
The size of round bag is about 20″ in diameter and 11″ deep. Total height including the 4 folding
legs is 28″
When the foods is heated up, zipper up the top cover to store for later enjoyment.
Pick food from the small window to keep it warm inside.
Please see picture of noon time thermometer reading 175F – please any oven mitts for protection. Because it's very hot.
You can use black or clear- plate, cover or pots while cooking or heating foods
To place an onlind order, please check out this site
https://symmetryco.com/product/us-seller-solar-round-oven-cooker-cooler-tote-carry-bag-steam-rackthermometer/
Also can be a cooler bag to keep drinks inside cool packed with ices.
Comes with
1. Thermometer x 1
2. 4″ tall(7.75″ in diameter) Steam Rack x 1
3. 54″x30″ clear plastic cover x1 – use it while cooking to keep the temperature inside the "Oven".
Not to be affected by blowing wind drift etc. Insert the both ends into the handle loops to seal the "Oven"
Remove it when use the bag be used as a cooling bag
4. Also a matching color carry bag, great for outdoor, camping, fishing, RV, job sites.
Price for local pickup, shipping cost – need your zip code to estimate. Probably about $25, because it's heavy!
Have fun!
Cooked Egg!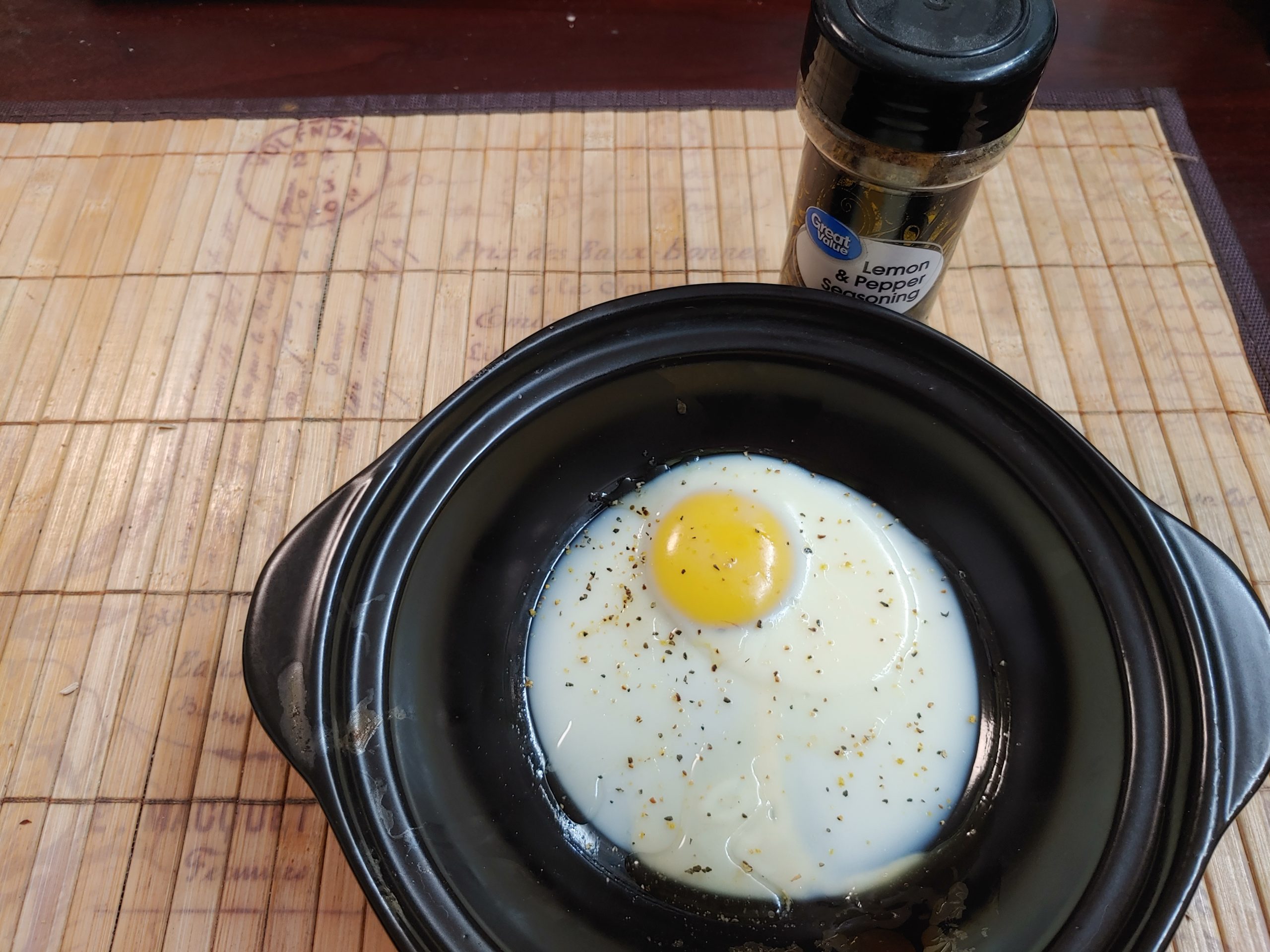 Customers are welcome to visit our store for selection or pickup!
For online order, please visit the following web store: