GE-302:  Go! Electric! 500W
Electric 
3 Wheel Cargo Scooters!
Scooter Extended size: 79″ x 32″ x 41″, Weight: 298 lbs!
==>This scooter is coming in 2022 Fall/Winter Season!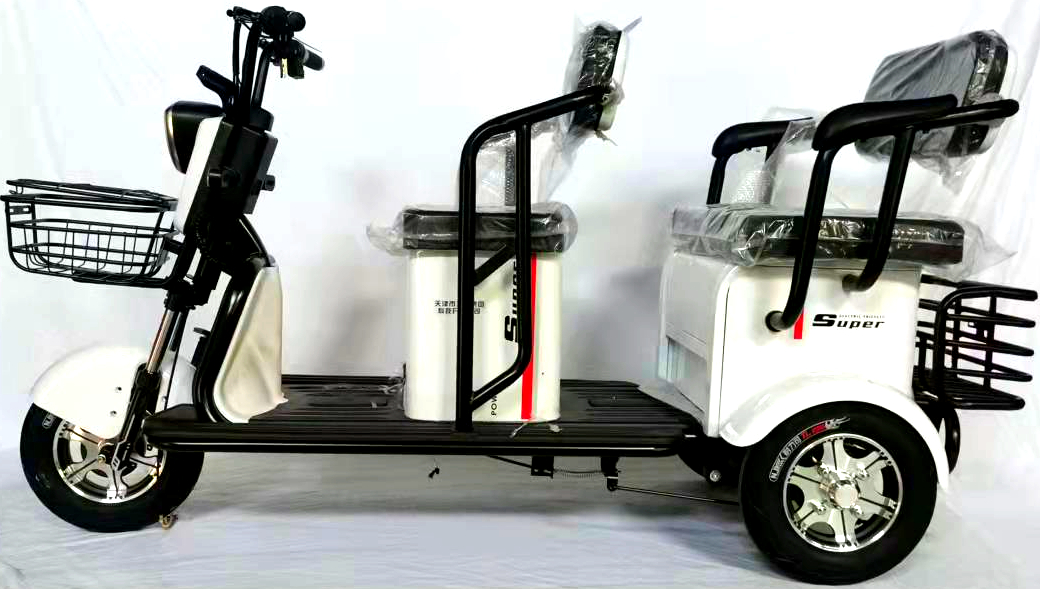 Battery operated or foot pedals operated(Human Power)
LeadAcid Battery or Lithium Battery pack can be charged by Grid or Solar Power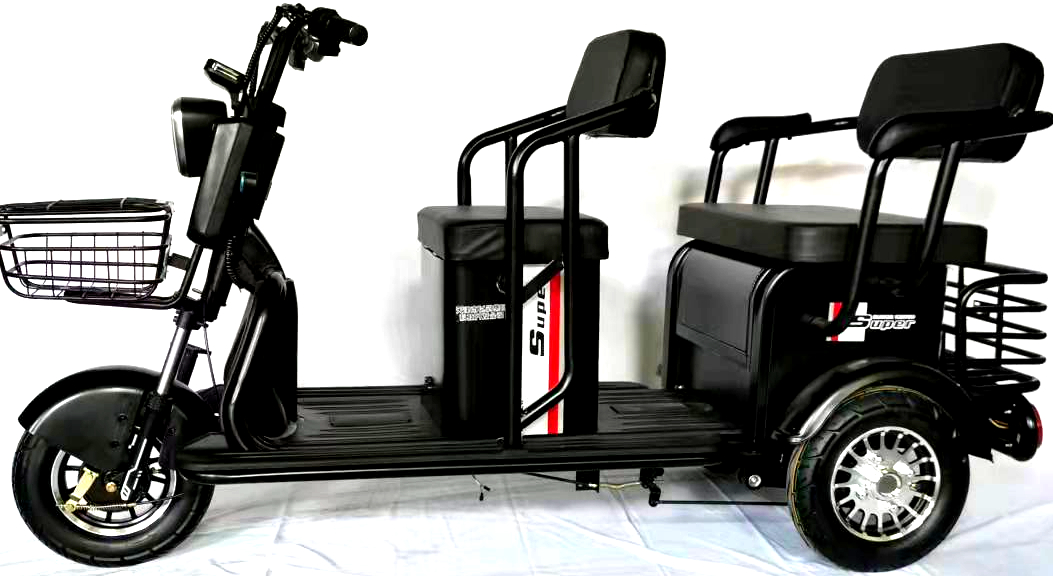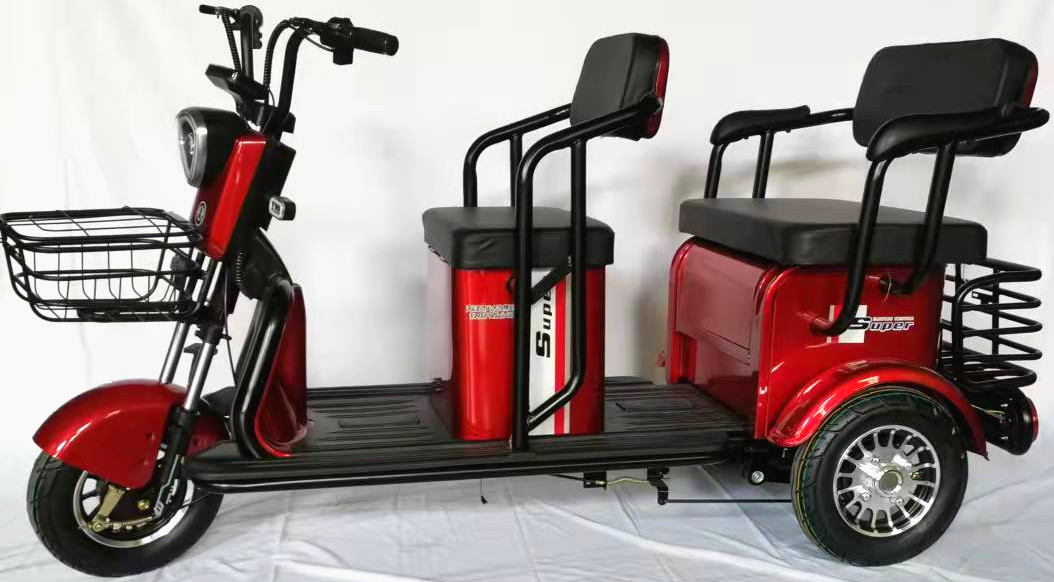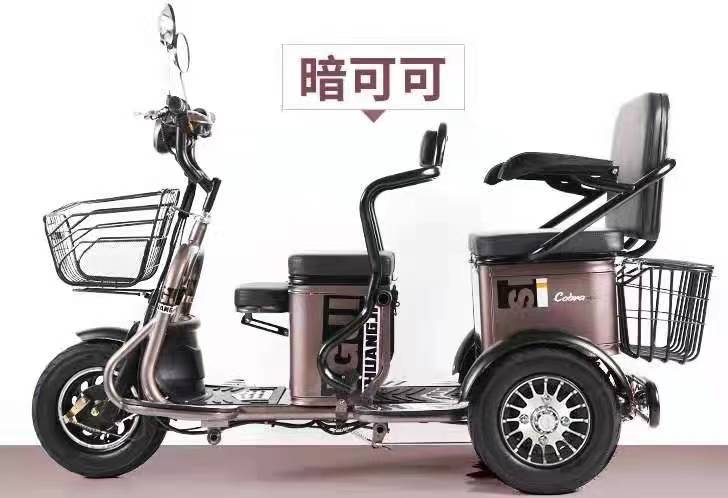 Here is a similar 3 wheel scooter which can demo this scooter can be a two passenger scooter and cargo bay under the passenger seat. Or tuen the entire back seat into a cargo bay area!
Scooters price without battery pack, you can buy our Lead Acid Battery pack below or get your own Lithium Battery pack!
Option 1 – Lead Acid Battery Pack
$149.99 for 48V/20Ah – Range about 30 miles, regular price $199.99
GE-004:  Go! Electric! 12V x 4 =48V Lead Acid Battery Pack for Electric Scooters
Option 2 – Safety Helmet – $29.99
Option 3: 48V Electric Scooter Charger
Shipment: Local Pick up only