Super Bright 192 pieces of COB LED Solar Security Light. Can be mounted on Pillar, Post, Fence. Garden outdoor or on your barn, your RV, your boat, where ever you like !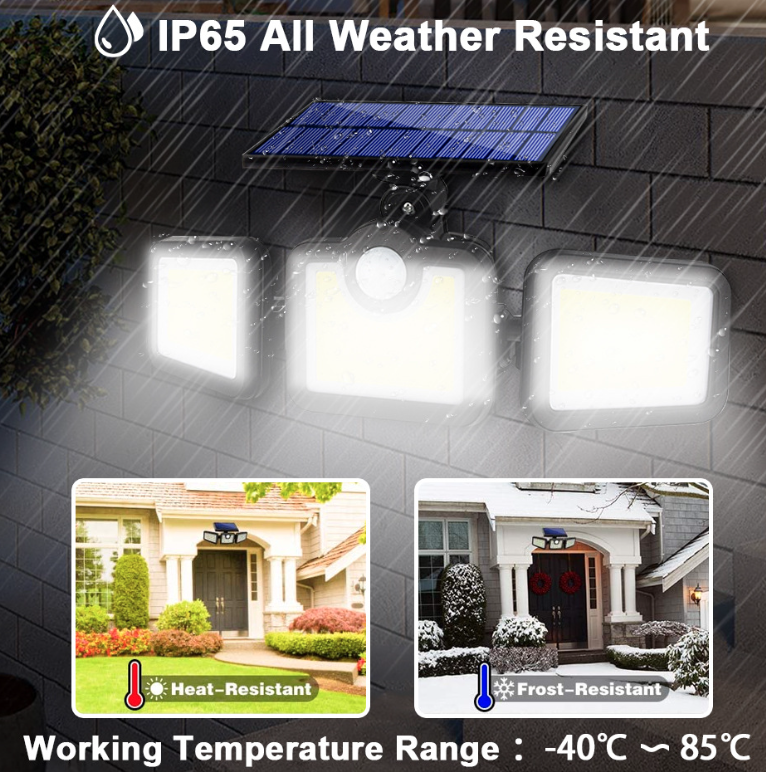 Turn on the light switch for light sensor to work.  Day time Charged up the battery inside by Solar Power and Light Sensor will turn it on at nights.  Or select the Motion sensor feature, only turn on the light at nights when warm bodies pass by.  Either human or dogs/cats.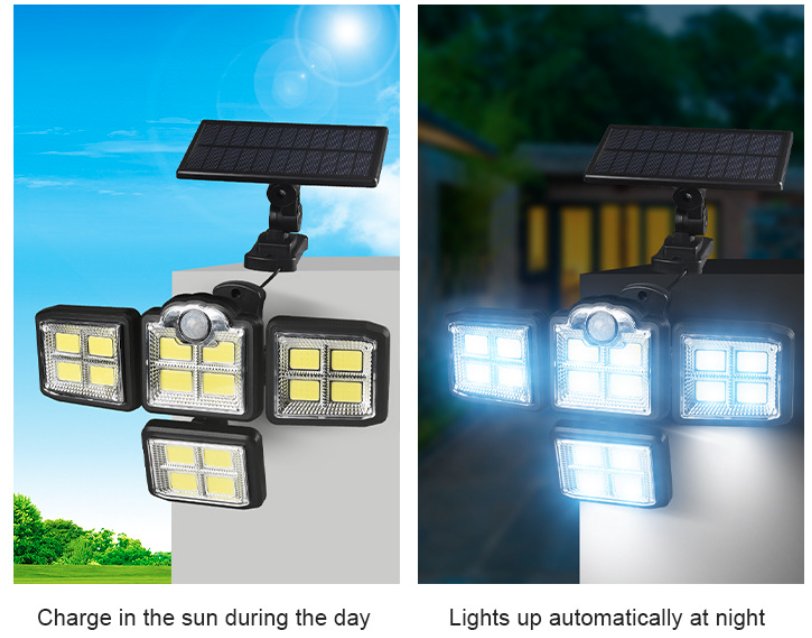 Multiple ways to turn on/off the light, a remote is included for home owner to control from the house.
The 2 side wings+Top Wing are adjustable, buyers can adjust them to spread wider or narrower if needed to
Control Buttons or from Infrared Remote Controller
1. Power On
2. Power Off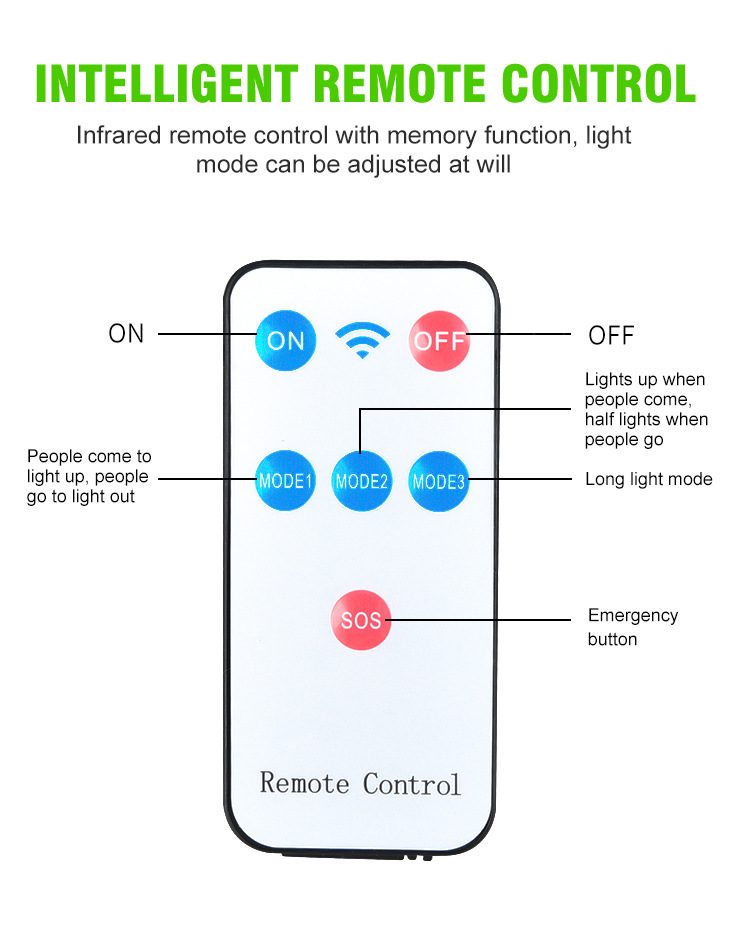 3. Mode #1 – Detection Mode, Full Bright light will be on when a warm body passes by.  And auto shut off 20~25 seconds after the warm body leaves
4. Mode #2 – Detection + Dimmer Light, warm body passes by turns into full light.
And auto switch to only 10% dimmer light 15 seconds after the warm body leaves
5. Mode#3 – Dimmer Light – from Dawn to Dusk, always on with 30% LED capacity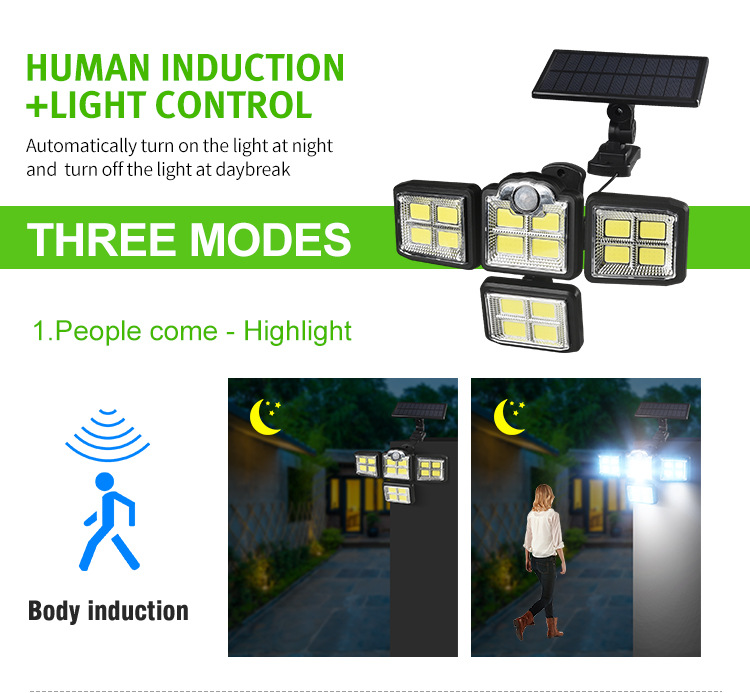 User Manual and a charging cable are included.
SM-210 Solar 4 head Security Light:
1. Dimension: 9″ x 5″ x 6″
2. Weight:  1 lb 6 Oz
3. Lithium Battery: 10865/3.7V x 2 = 2400mAh, can last 12~16 hours after fully charged
4. Extension Cable from Small Solar Panel to Security Light: 16ft(5 meters)
So users can find a good spot for the small Solar panel to face the sun directly and install the LED lighting at
another location that needs the lighting at nights or days
5. To place an online order, please check out this site
https://symmetryco.com/product/sm-210-4h-solar-security-light/