5 in 1 Portable Mini Swamp Cooler
Ionic Generator can clean air near your area, help fight Germs/Virus, remove Dirty Particles
=====================================================================
Energy Efficiency it consumes only 4W of power, less than 0.1 KWH – about 3 cents a day!
Best personal or copoerage gift, send Logo can do imprint for customers!
1. 3 speed Water/Ice Cooler Fan
2. Ionizer air cleaner, like walking into a forest……breathing in cleaner air!!
Can be used inside vehicles to remove odor while cooling – powered by car battery/Cigarette lighter socket
Remove germs/virus and dirty particles, creating a clean personal space for the owner to fight the pandemic
3. Humifier – help in dry climate to keep the owner moisted and comfortable
4. LED Night Light – On and off at your selection
5. Portability – 2000mAh Battery, can be away from power supply and enjoy it outdoor for 6-8 hours
And can be extended by taking another 100,000mAh power bank with you.
Colors:
=======
3 colors are available Blue/Pink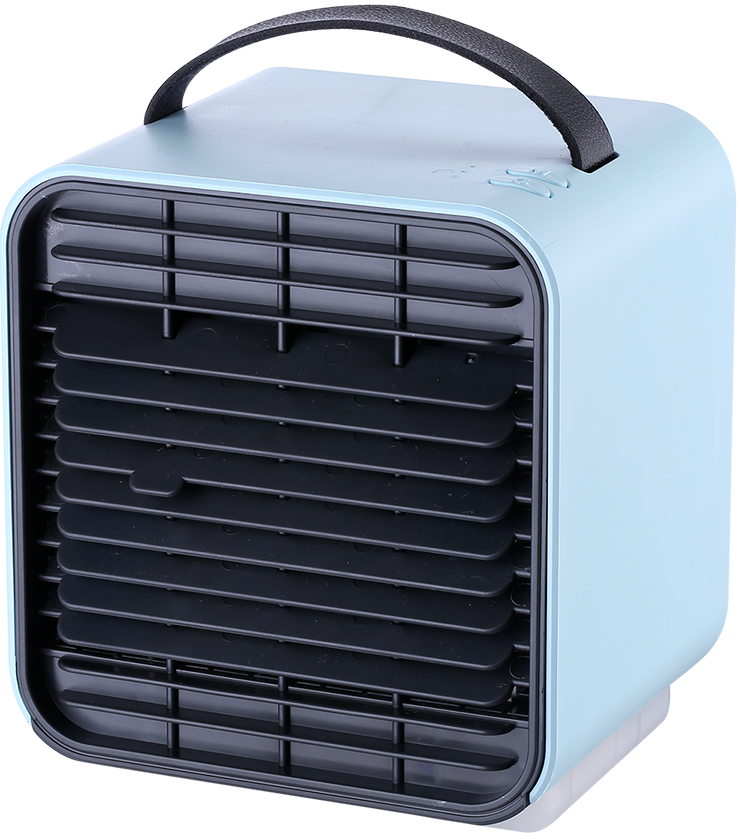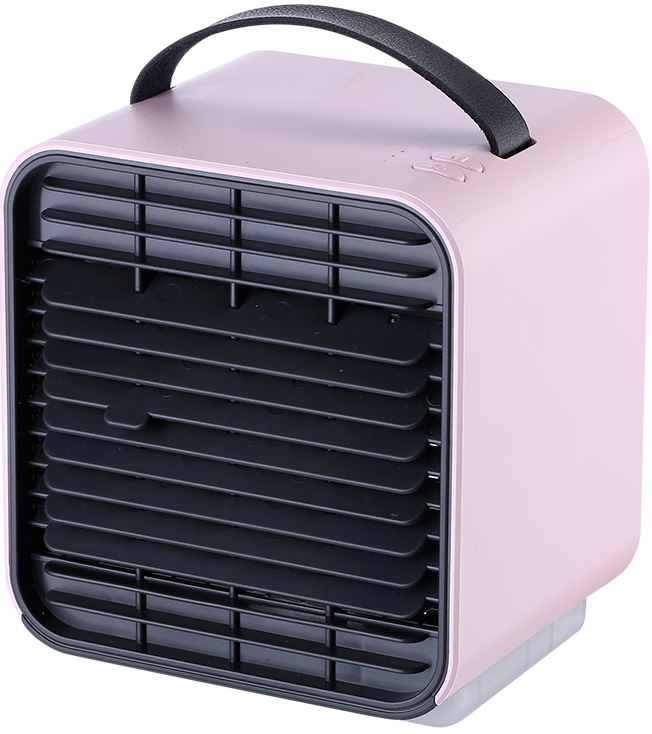 Spec Sheet:
=========
Dimension: 5.2″ x 5″ x 4.7″
Weight: 1lb
Packing Size: 7″ x 6″ x 5.5″
Packing Weight: 1 lb 5 oz
Power Consumption: 4W
Ionizer Power Consumption: 1W
Ion Concentration: 1 million PCS/cm3
Input power: 5V USB
Lithium Battery: 3/7V x 2000mAh
We have 4 different coolers – please look for them at our online store
1. Mini Cooler with 2 water tanks + LED Night Light
Mini Swamp Cooler, 2*350ml Break out water tanks, last 8 hours
2. 5-in-1 Mini Cooler with Negative Ion Generator + LED Night Light
https://symmetryco.com/product/us-seller-5-in1-blue-swarm-cooler-negative-ion-generator-air-cleaner-fight-virus/
3. Thermal Electric 7.5L Car Cooler/Heater
7.5 L Car Cooler 12VDC Cigarette Plug or battery Cold or Heat
4. 1 Tank Mini Cooler+LED Night Light
Mini Swamp Cooler, 1*350ml Build in water tank, Colorful LED night light