Environmentally friendly Bamboo Barrel Ball pens with Logo Phone number silk screen imprint!
Blue cap with blue ink, Red cap with red ink and Grass Green with Black ink!  Appeal to multiple applications!
Price $0.30/pc is for $500 minimum order, total is $150
500 pieces Logo printing is $0.10/pc, Print Setup Charge is $50, total $250
Quantity more than 500 pieces can have your company's  one color logo printed for free!
Large quantity up to 20,000 to 100,000 pieces, please call for quotes!
Convenient to carry and widely visible, easy to promote your company's business!
Send us your own pick and we can work out a quote.
Please email your picked item and logo  to promo@symmetryco.com for more discussion!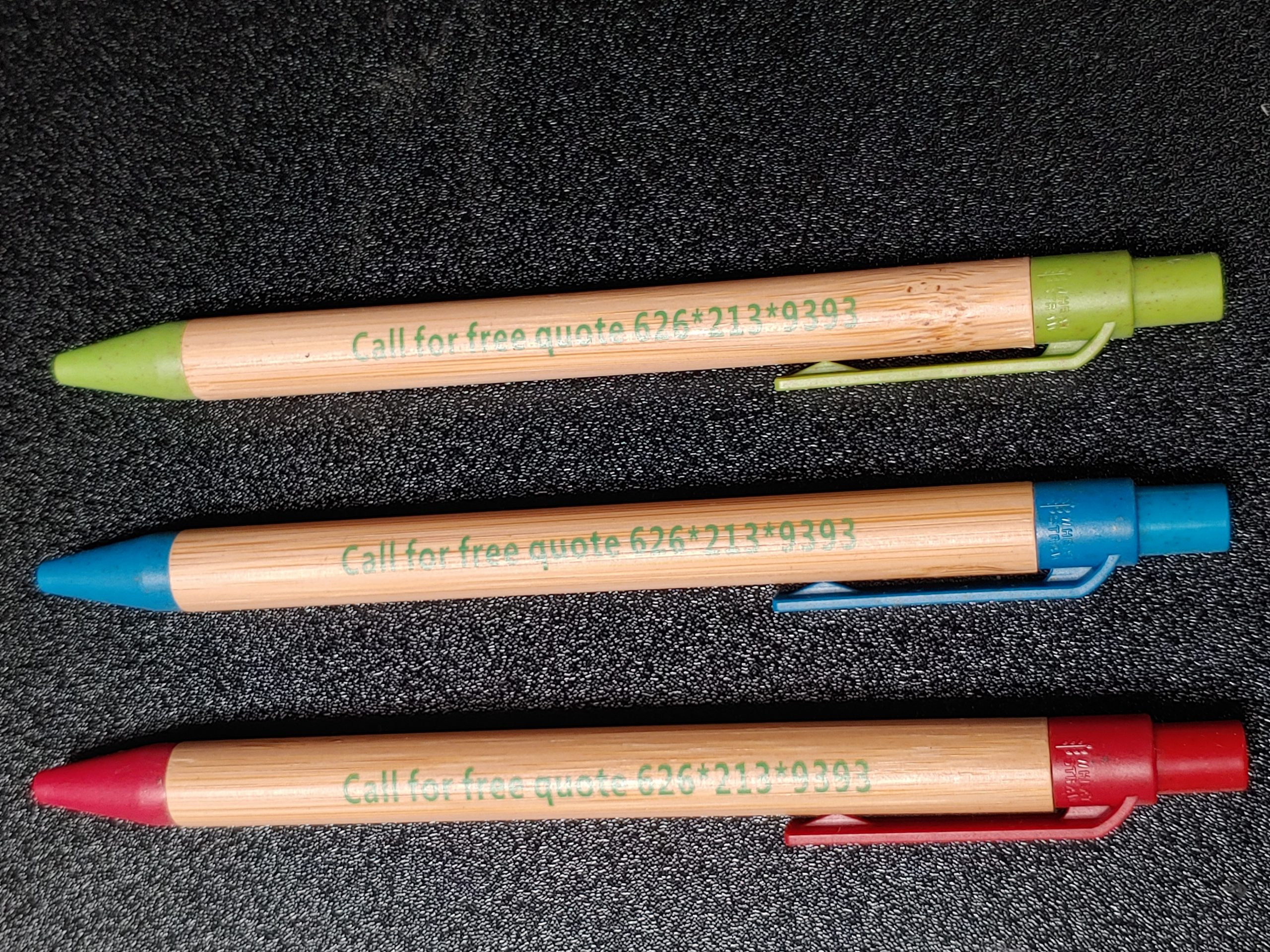 Bamboo is the fastest growing plant in the world
===================================
Bamboo is the fastest-growing plant on Earth. In fact, the Chinese moso bamboo can grow almost a metre in a single day.

So they can regrow themselves after harvesting, probably 3-5 harvests per year!
This is qualified as a renewable material to make products like this Bamboo Ball Pen!
Instead of littering the Earth with more plastic ball pens, let's try to use more Bamboo Ball Pens!
Give Thanks to God for providing us with an alternative to plastic!