Here is our design for a Solar Carport, building on a stand alone Metal Structure.
Spare the roof for visually aesthetic reason, also for safety concerns.
They can be multiple different designs.
1.Solar Glass Panels
CIGS Thin Film Solar Glass panels or Bifacial Thin Silicon Glass panels
There are solar glasses that you can use as building material. – can harvest more solar energy.
If you had lands for this kind of stand alone metal structures? Then we will recommend Bifacial Solar Panels that can absorb reflective sun light from beneath.
They are ultra thin, laminated in 2 top/bottom tempered glass.
So your stand alone metal structure with PV glasses as roof
It can receive sunlight from above and then reflected sunlight from below. Double exposure!
2. Concentration of Sun lights
You can also add reflector/mirror to increase the amp production of solar panels
Overheating will not be a problem for mounting PV on top of a metal structure.
Air flow from beneath can cool down the energized solar array!
Maximum Concentration ratio for silicon panel is 3X sun light influx
10X Sun Light Influx for CIGS Thin Film Solar Panels
3. Fire Chief's Alert
Fire Chief had asked Californian to reconsider to build Solar Array away from the conventional Gable roof?
Because during a fire, the fire fighters many not find the Solar Disconnect to disable the PV array.
If there is a high voltage, normally 1500V solar array? The Fire Fighters have the right to decline to go up to the roof.
Because they need to break a big hole to inject fire retardant foam to save the houses that are on fire.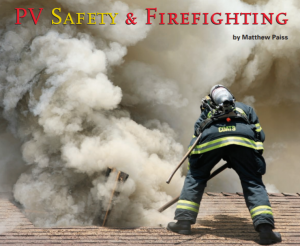 4. Cleaning of the PV array
PV panels gather dusts and need to be cleaned once a while. Going to the roof will be a task unsafe for home owners
An stand alone Metal structure could be easily cleaned by a water hose or a long brush.
5.Federal Income Tax 26% Credit for Residential Solar System & Equipment:
=============================================================
In December 2020, Congress passed an extension of the ITC, which provides a 26% tax credit for systems installed in 2020-2022, and 22% for systems installed in 2023. (Systems installed before December 31, 2019 were eligible for a 30% tax credit.) The tax credit expires starting in 2024 unless Congress renews it.
==>Download form from this link and give it to your accountant.   The homeowners self pay amount is 74%
https://www.irs.gov/pub/irs-pdf/f5695.pdf
2020-2022: 26%
2023: 22%
2024: 0%