SM-264 Solar Multi function Portable FM Radio+Bluetooth Music & Cellphone Speaker+ Recorder+LED Flashlight+Lithium Battery
Portable Size  Solar Radio for outdoor camping or emergency!
During Peaceful time, the Solar Radio helps you to save Electricity, listen to music, turn on bright LED light for free!
During Emergency, Earthquakes, Hurricanes, Forest Fires, Power Outages etc.
Tune in and listen to Radio Announcement to learn where to get relief or evacuation.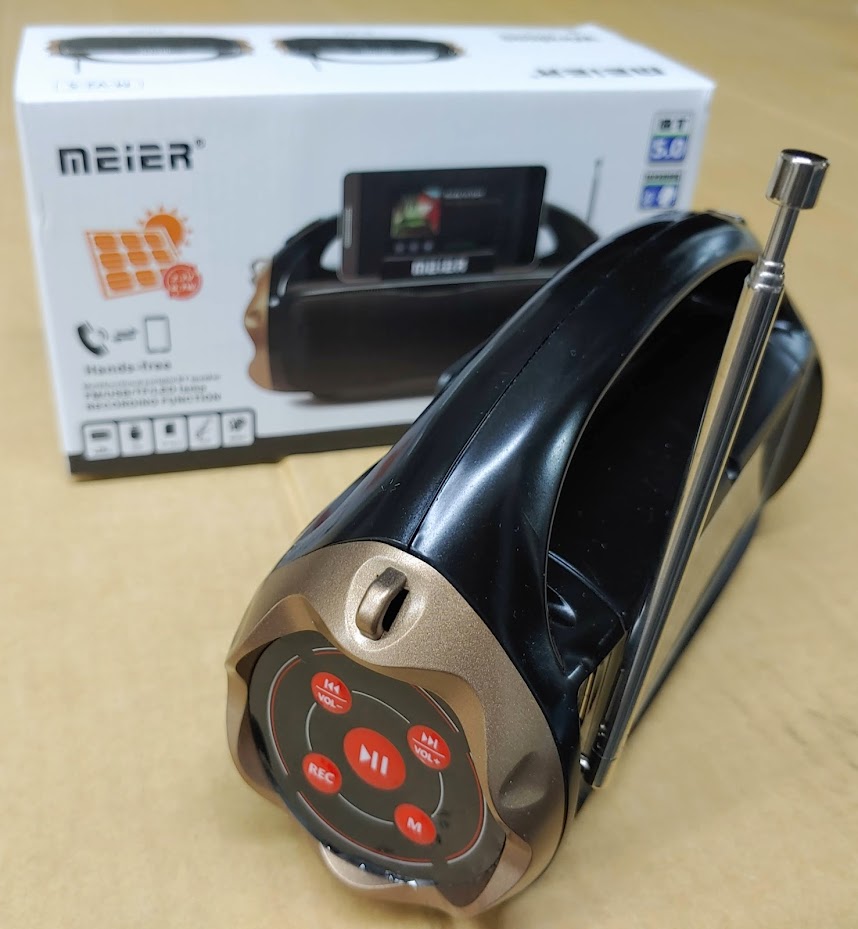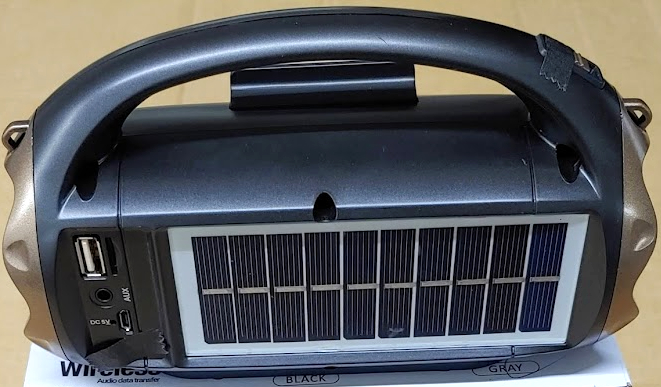 Main Features:
Model Number: SM-264
Bluetooth Solution:5.0
Function: MP3 Bluetooth player
USB, TF card Reader
FM 1- Band radio
LED Flashlight
Battery: built-in rechargeable Li battery
DC 5V Adapter port, Can charge cell phone
Recording Function
 Telephone" hands-free" function;
With Solar Panel, USB Port Power supply
Earphone Jack
Key Specifications:
Available Colors:  Black and Charcoal Gray
Dimension: 7.5″ x 3″ x 4.5″
Weight:  1 lb  4 oz
Packing Details: 1 x Speaker, 1 x Instruction Manual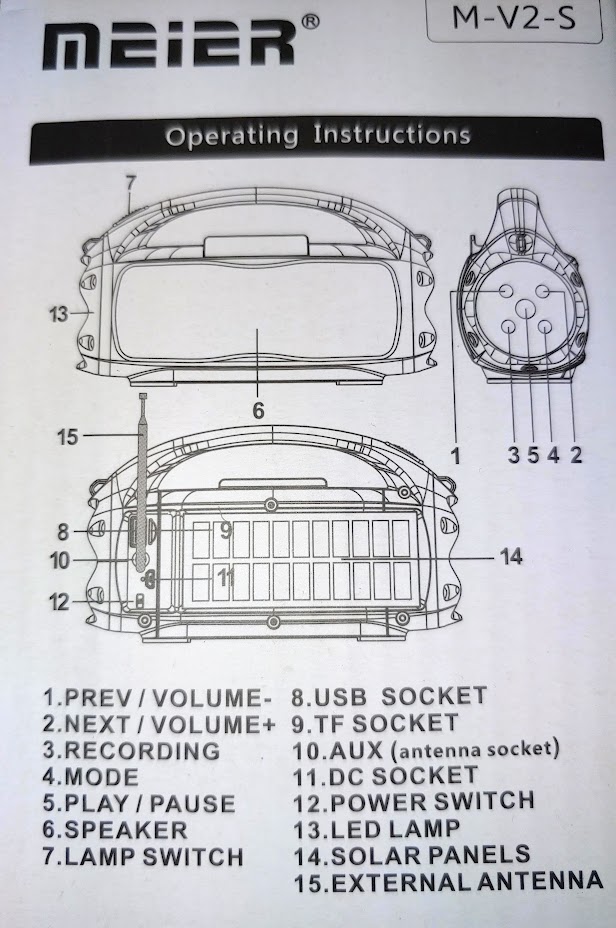 For online order, please visit following link:
SM-264 Solar Multi Function Portable FM Radio+Bluetooth Speaker+ LED Flashlight+Lithium Battery
FM radio function, you need to automatically search for local stations before using it for the first time
When "M" selects FM mode, you need to press and hold "Pause/Play" for three seconds for the first time to enter the automatic channel selection (you must select the channel first, and then you can receive the channel later);
Then the radio will spend tens seconds to search all the FM frequencies,  searched in the area and save them automatically;
When the search function ends, it will automatically play the station received for the first time
Next, if you need to select the next or previous frequency, tap "Forward/Back" once
Long press "forward/backward" to "up/down" volume.