1. SM-654 Solar DCAC/Air Source Hybrid DC Inverter Heat Pump Water Heater/Air Conditioner
1)Using DCAC Heat Pump unit to power Hot Water Heater/Heating & release the waste cold for Indoor Cooling
2)Solar Panels + 3 x 455W Solar Panels for 12000BTU & – 4 x 455W for 14000BTU
Please click the link to read the Instruction Manual:  Solar Heat Pump Water Heater Installation Manual
Water Tank        Solar Panels       ODU Dimension       Weight       Tank Dimension      Weight      Soar Panels
———————————————————————————————————————————————————–
53 Gallon             1300W                    32″x22″x13″             83 lbs              Φ21"×63"           105 lbs      1080~1440W
80 Gallon            1600W                    32″x22″x13″             83 lbs              Φ23"×72"           203 lbs      1440~1800W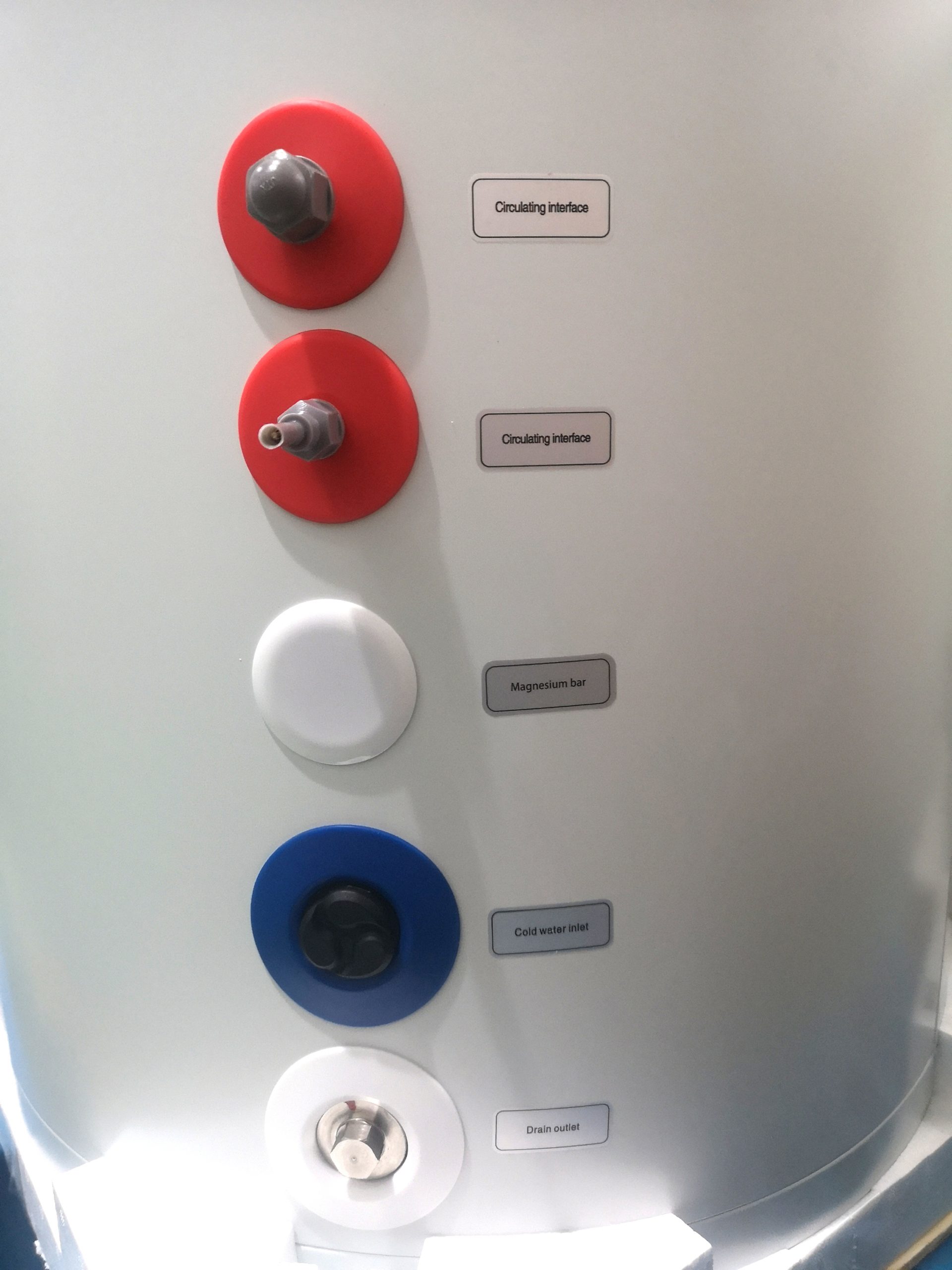 2.Federal Income Tax 30% Credit:
============================
In the Inflation Reduction Act of 2022, the tax credit will begin at 30% and step down to 26% in 2033 and 22% in 2034.
==>Download form from this link and give to your accountant
https://www.irs.gov/pub/irs-pdf/f5695.pdf
2022~2032: 30%
2033: 26%
2034: 22%
New Features:
Included Storage Investment, either combine with solar or separately
Tax Credit Deduction can be extended to Next year if the first year tax amount is lower than credit.
During Day times, you get free Solar energy to Boil Hot Water or Floor Heating Coils!
At nights, machine can automatically be switched to battery storage or Grid Power, if any!
However Solar pays itself back in no time!  And it's especially good for off grid homes to have their reliable Solar Hot Water!
3. Refrigerant R410a – please ask your installer to vacuum the passage during installation.
4. Shipping:  Pickup or Freight$300 only!