TaleSun BiFacial 400W Solar Thin Glass Panels
Here is a video showing similar Bifacial Panels – explaining the benefits of both sides power generation.
In the lap, the front generate 400W and the rear side with reflector, another 100W, total 500W!
We normally build Solar Carport, Patio , Trellis or Awning
Or can build a green house, sunroom. There is a solar glass that you can use as building material.
If you had lands for this kind of stand alone metal structures? Then we will recommend Talesun Bifacial Solar Panels that can absorb reflective sun light from beneath.
Because there is a top Graphen coating to absorb lights from all angles, designers of solar galss building will have more freedom in more atheistic designs.  No need to worry must facing the solar glass toward the sun.  During Experiment, flat roof and tilting only change 1~2% using this glass panels.  Not to worry how to design Solar Glass Building, glass facing or tilting toward the sun is not absolutely necessary!
They are ultra thin, laminated in 2 top/bottom tempered glass.
So your stand alone metal structure with PV glasses as roof
It can receive sunlight from above and then reflected sunlight from below. Double exposure!
The bifacial solar panels is 400W big panel at @$300
With proper reflector – front 400W, back 100W – this is a total 500W solar panels.
Dimension: 80″x40″x 0.24″ Weight: 65 lbs
Vmax: 40.8V
Voc: 48.9V
Imax: 9.81A
Isc: 10.33A
32 Panels per Pallet, free shipping within  US lower 48 States
***Concentration of Sun lights
If you had enough of space/land, you can add reflctor/mirror to increase the amp production
Overheating will not be a problem for mounting PV on top of a metal structure.
Air flow from beneath can cool the energized solar array!
Spec Sheet:  BIPRO-TD6G72M-9BB(EN-20200430)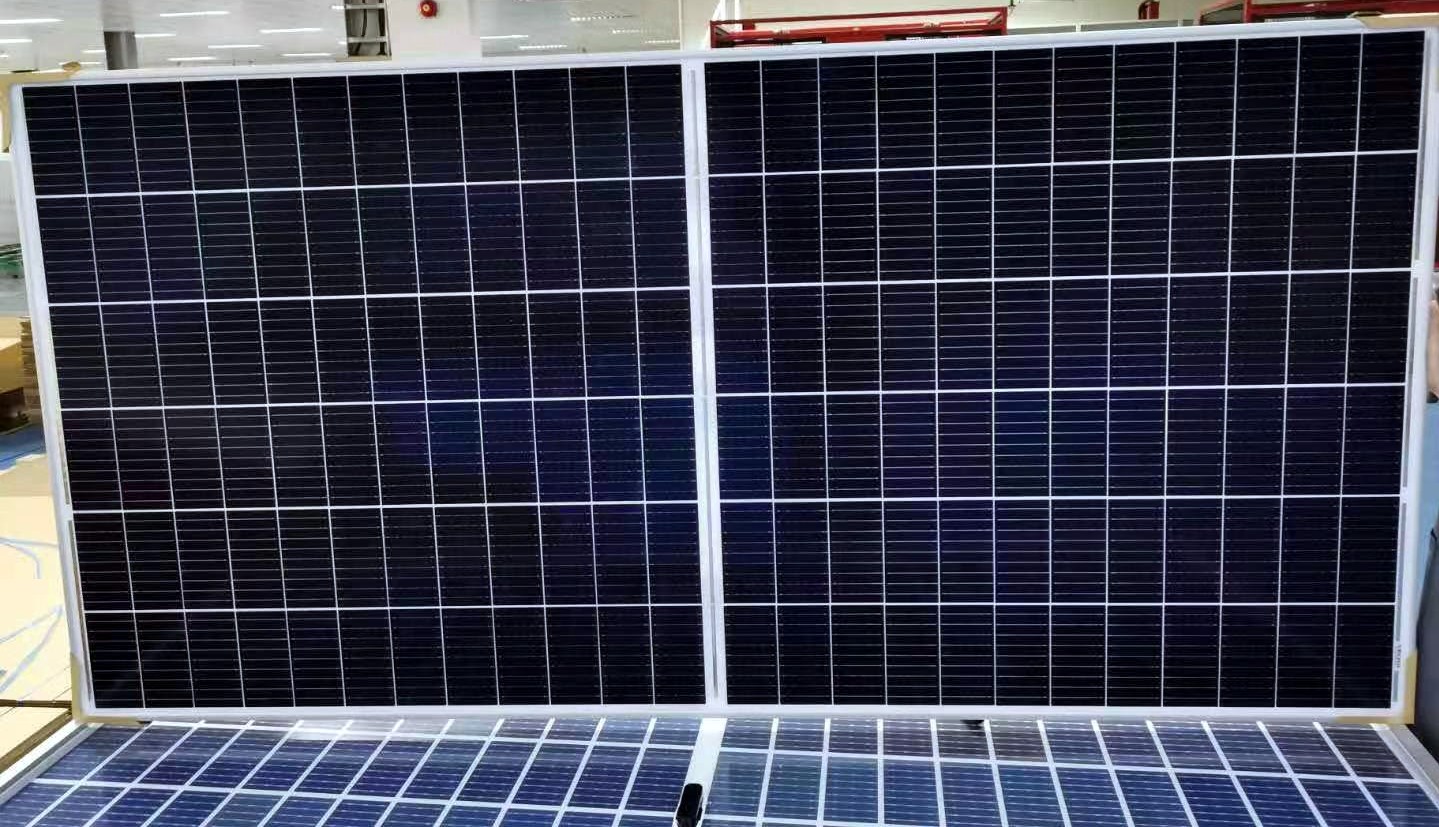 Maximum Concentation ratio for silicon panel is 3X sun light influx